SWN Media has proven once again that when it comes to the Internet they hold their fingers on the pulse of the market. SWN Media, the Nation's leader in online lead generation with thousands of leads moving through its online lead exchange, has opened the World's First Centralized Online Exclusive Lead Exchange where Lead buyers and Lead sellers meet.
SWN Media advanced proprietary system places lead buyers in the position to receive leads "real-time" in the format they want, and with any filters they need.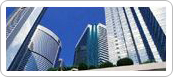 It also can provide lead buyers the opportunity to simply self-select and download as many leads as they desire from the huge lead database. Lead Sellers have use of SWN Media exclusive, easy to use technology, to sell leads that will be instantly matched with the highest bid buyer.